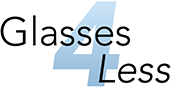 SECURE PAYMENT
We accept
all card types

Our fast shipping
Next working day shipping
on stock orders received before 3pm
Our Guarantee
Here at Glasses4Less we want you to be happy with the products and service we supply. We conduct our business in a fair and just manner and treat our customers as we would like to be treated. We understand that occasionally mistakes can and do happen. Please be assured that if you are experiencing any problems with your order we will sort it out!
Buying spectacle on-line is not without its pitfalls! Reading our Spec Buyers Guide and taking advantage of our frame on approval scheme can help you to avoid making costly mistakes and save you £££'s. If you require further assistance or information regarding your order, please don't hesitate to call us.
We offer a standard 14 day money back guarantee on all purchases of Non-Personalised Goods . If you are not entirely satisfied with the goods please return them with all packaging in an unused and re-saleable condition and we will replace the item or issue a full refund for the price you paid for the item. This Guarantee does not apply to any part of your order relating to Personalised Goods made to your own specifications (prescription orders) as they are no longer fit for re-sale, however please contact us to discuss any problems and we will do our very best to help you. Your attention is drawn to section 8 and in particular section 8.2 of our Terms & Conditions.
Extended Guarantee ~ All Products
All your purchases are guaranteed against defects in design, materials and workmanship, for a period of 12 months from the date of purchase. During this period we will refund, repair or replace the product or any defective parts free of charge.
We are under no liability in respect of any defects arising from willful or accidental damage, fair wear and tear, improper use and negligence, abnormal conditions of use, misuse or alteration or repair of the product without our approval. Buyer remorse is also not covered by this warranty.
This guarantee is offered as an extra benefit and does not affect your statutory rights as a consumer. This guarantee does not confer any rights other than those expressly set out above and in particular we shall not be liable for any consequential loss or damage.
If a defect appears, please return the goods for our inspection (if returning spectacles include the case and lens cloth) enclosing a letter giving your name, address and reason for return. Please enclose proof of purchase and date if the defective goods are within the guarantee period. Once we have inspected the goods we will notify you of your position.