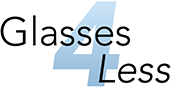 SECURE PAYMENT
We accept
all card types

Our fast shipping
Next working day shipping
on stock orders received before 3pm
Cancellations & Returns
We want you to be happy every time you shop with us. Occasionally though, we know you may want to return items.
Canceling an item:
Under the United Kingdom's Distance Selling Regulations, you have the right to cancel the contract for the purchase of any item within 7 working days, beginning the day after the delivery date. We allow you up to 14 days beginning the day after the delivery date.
If you decide to cancel your contract, please first contact us by calling 01856 731269 and then, should you wish to proceed, return the goods to us with the delivery note and a completed copy of our returns form found in the footer menu under Downloadable Forms or click here! (opens in new window) Goods should be unopened, unused and in their original condition.
This applies to all our products. However, please note that we are not obliged to accept cancellations of contracts for items where the packaging has been opened and it is no longer fit for resale or for the supply of goods manufactured or made to your own specifications.
Please note that, under the terms of the Distance Sellling Regulations you will be responsible for the costs of returning the goods to us, however as a goodwill gesture we will refund your postage costs if items are found to be defective upon return.
Defective items:
If you receive defective items or items damaged in the post please contact us within 3 working days. Please return all packaging so that we can claim for the damage from the carrier.

It is your responsibility to ensure that the item arrives here safely.
To return an item:
If you wish to return an item, please inform us by calling 01856 731269. Wrap the item securely and send it to the address below, enclosing a completed copy of our Return's Form, stating your contact details and the reason for the return. In the case of a defective product, please also provide a full description of the fault.
For your protection we recommend that you use a tracked delivery service.
This returns policy does not affect your statutory rights.
The return address is:
Orkney Optical Laboratory, Garisle Burray Orkney Scotland KW17 2SS United Kingdom